CopperJoint Launches New Knee Compression Sleeve With Straps on Amazon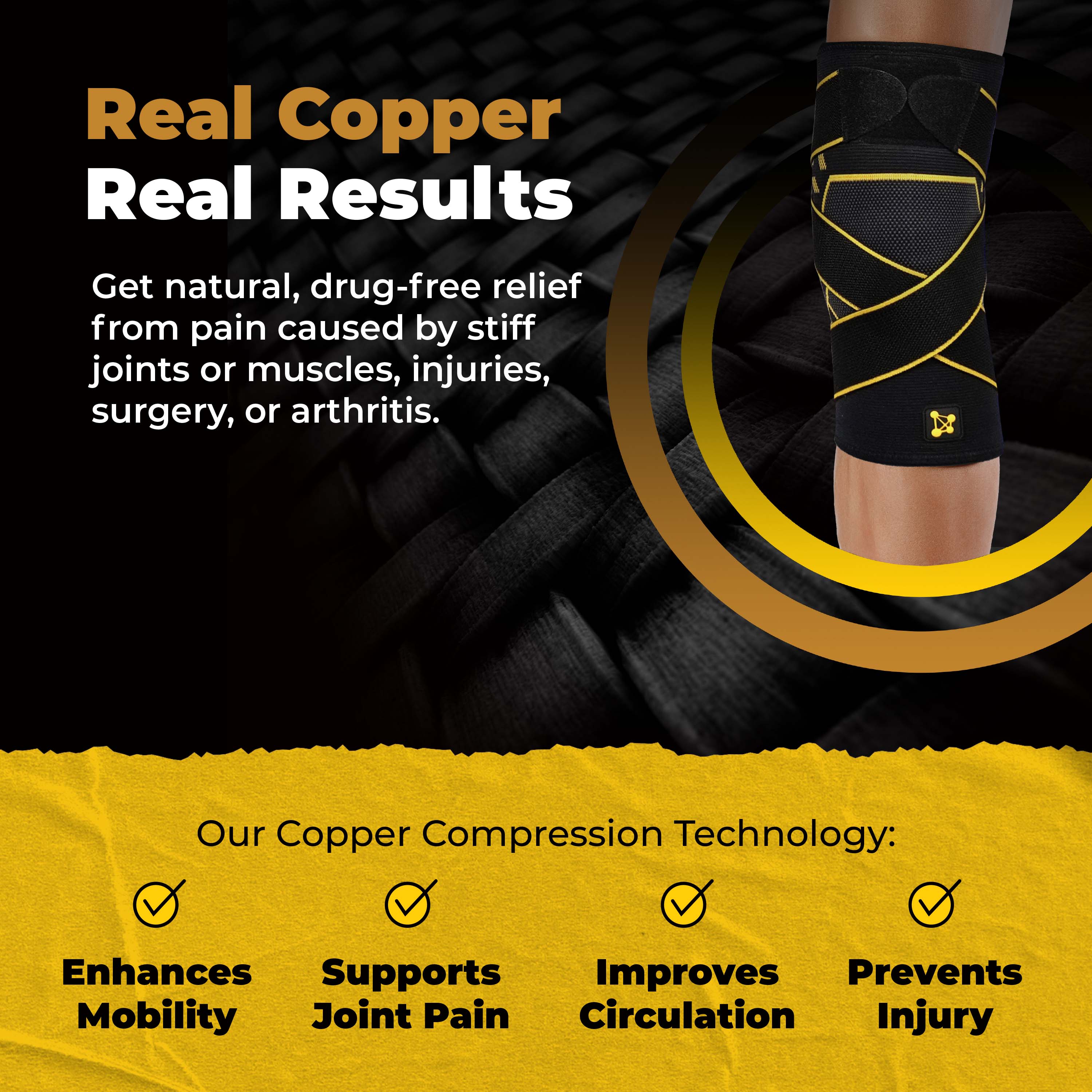 CopperJoint has come up with a new knee compression sleeve that has been working wonders for the users. The product has come of great use in helping people handle their knee problems in the befitting manner. It is a holistic way of pain management.
CopperJoint is one of the talked about companies when it comes to making copper infused supports and apparels. They always believe in offering alternate and holistic ways of pain management.
The company leaves no stone unturned to put in the right research and come up with great technologies for the sake of designing products that can curtail the pain. They have recently launched knee compression sleeve (with straps) to some of the most rave reviews in the market.
The users found an amazing change and the right difference almost instantly. The new product uses added elastic straps of knee sleeve to improve stability and support, which helps people get the much-needed comfort that also allows them to walk with much more ease.
Stefano Starkel, the founder of the company was quoted as saying, "We are truly pleased by the response we have been getting. We are aware of how more and more people complain of knee pain these days and this is why we wanted to come up with the right kind of products that could be of help."
The knee compression sleeve comes with the right kind of features. It makes use of the finest quality of materials and at the same time, it has been so made that it will comfortably fit the legs of the user. The straps can be used to firmly keep it in place.
Thanks to the right technology, the copper infused element gets to work almost immediately. The use of good quality breathable fabric infers that you can use it regularly sans hassles. It won't lead to irritation or itching.
Those who would like to check out the details of the product or even the ones who want to find out more about the company and the type of copper infused support they make should make it a point to visit https://www.amazon.com/knee-compression-sleeve/dp/B09NQNSYY7
About CopperJoint
CopperJoint is one of the top rated companies that has been working hard to come up with the best copper infused supports. The company believes in offering a holistic approach to pain healing and thereby assisting people with pain management.
Media Contact
Company Name: CopperJoint, LLC
Contact Person: Stefano Starkel, Founder
Email: Send Email
Phone: 302-604-6421
Address:30 N Gould St Suite 4397
City: Sheridan
State: WY 82801
Country: United States
Website: www.copperjoint.com