Ravish Hair Extensions emerges as a leading hair extension brand in the USA
Ravish Hair Extensions offers a vast selection of high-quality, hand-tied hair extensions at a discounted price to its customers across the country.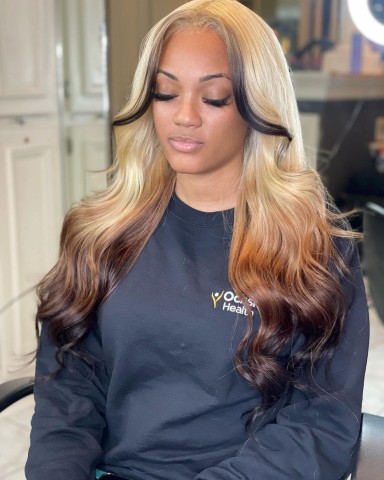 Ravish Hair Extensions, a luxury hair extensions brand, is known for its high-quality hair extensions, hair units, closures and frontals, tape-in extensions, and wig laundry concierge services.
The company boasts an extensive database of premium customers and offers high-quality hair extensions that can be easily applied and removed without damaging the hair or discomfort. Ravish Hair Extensions uses only 100% certified virgin human hair sourced from premium suppliers to ensure quality and consistency. All hair extensions are made with all cuticles aligned, which gives each hair strand a natural flow and prevents tangles and breakage when worn. The brand's highly skilled team of specialists carefully inspects every piece before it is shipped out to maintain the highest level of quality standards in the industry.
The company has many hair extension styles, including full lace wigs, clip-in hair pieces, half-weave wigs, and more. The company also sells high-quality hair units that can be used with traditional and modern hairstyles. Ravish Hair Extensions also offers custom hair unit services to help clients create a unique look with their hair, allowing them to make a statement with their style.
"This year, we wanted to give our loyal customers a chance to stock up on some of our best-selling products at an amazing discount," said a spokesperson for RavishHairExtensions.com. "We have limited the discounts to one day so everyone can take advantage of them. We hope to make this an annual tradition where we can extend more discounts than ever before."
RavishHairExtensions.com has partnered with several major wholesalers and distributors to provide its customers with access to its products worldwide. The brand plans to open its outlets for customers who want to see the products up close.
For more information about Ravish Hair Extensions, visit the company's official website at www.ravishhairextensions.com
For updates, follow Ravish Hair Extension on Instagram https://www.instagram.com/NarquitaB
Find Ravish Hair Extension on social media: https://linktr.ee/NarquitaB
About the Company:
Ravish Hair Extensions is a premium hair extension brand that offers superior quality, raw tape-in extensions, hair units, and other accessories. The company was founded by an experienced professional with over -0 years of experience in the hair industry. Whether looking to change their current hairstyle or trying to grow their hair long and healthy, Ravish Hair Extensions has a wide range of products to suit every need. Ravish Hair Extensions is now serving across the globe through its website.
Media Contact
Company Name: Ravish Hair Extensions
Contact Person: Narquita Bridges
Email: Send Email
City: Gulfport
State: Mississippi
Country: United States
Website: ravishhairextensions.com