Liver Cancer Pipeline, Clinical Trials Analysis and NDA Approvals | 75+ Companies and 75+ Drugs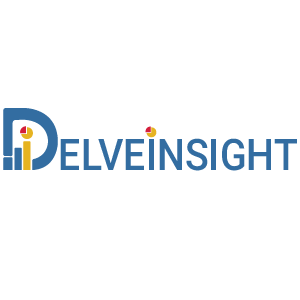 DelveInsight's, "Liver Cancer Pipeline Insight, 2023," report provides comprehensive insights about 75+ companies and 75+ pipeline drugs in Liver Cancer pipeline landscape. It covers the Liver Cancer pipeline drug profiles, including Liver Cancer clinical trial and nonclinical stage products. It also covers the Liver Cancer pipeline therapeutics assessment by product type, stage, route of administration, and molecule type. It further highlights the inactive pipeline products in this space.
In the Liver Cancer pipeline report, detailed description of the drug is given which includes mechanism of action of the drug, Liver Cancer clinical trial studies, Liver Cancer NDA approvals (if any), and product development activities comprising the technology, Liver Cancer collaborations, licensing, mergers and acquisition, funding, designations and other product related details.
Key takeaways from the Liver Cancer Pipeline Report
DelveInsight's Liver Cancer Pipeline report depicts a robust space with 75+ active players working to develop 75+ pipeline therapies for Liver Cancer.
The leading Liver Cancer Companies such as Shanghai Henlius Biotech, Boehringer Ingelheim, Bristol-Myers Squibb, Jiangsu Hengrui Medicine, Glaxo SmithKline, ZAI Lab, Beijing Immunochina Medical Science and Technology, MiNA Therapeutics, Abbisko Therapeutics, Medivir AB, Teclison, Genoscience, , Eureka Therapeutics, Celsion Corporation, H3 Biomedicine, TriSalus Life Sciences, Celldex Therapeutics, Takeda, Megapro Biomedical Company, Polaris Group, and others are evaluating novel liver cancer drugs candidate to improve the treatment landscape.
Promising liver cancer pipeline therapies in various stages of development include Tiragolumab, VG161, IM83, MTL-CEBPA, IBR900, Talimogene Laherparepvec, SHR-1210, ABSK-011, MIV-818, TSR-022, Tirapazamine, GNS561, ET140203, Q702, Relatlimab, LioCyx-M, DKN-01, SD-101, BO-112, RO7119929, PV-10, PF-07263689, E7386, GEN2, TTI-101, MRG002, TAK-500, TAEK-VAC-HerBy, INT230-6, ARB202, QBS10072S, A166, NBTXR3, TBI-1301, CVM-1118, Namodenoson, STP705, BLU-554, SRF388, YIV-906, Tivozanib, KN046, DNAJB1-PRKACA, PTX-9908, SHR-8068, T-ACE Oil, SynOV1.1, SCT-I10A, ABX196, GT90001, ABSK-011, ADI-PEG20, HLX07, VG161, Vax NK/HCC, ERY974, Ociperlimab, HX008, CS1003, ATG-008, Icaritin, P1101, CT0181, LCAR-H93T Cells, and others.
The Liver Cancer Companies and academics are working to assess challenges and seek opportunities that could influence R&D Liver Cancer. The Liver Cancer pipeline therapies under development are focused on novel approaches to treat/improve Liver Cancer.
To explore more information on the latest breakthroughs in the Liver Cancer Pipeline treatment landscape of the report, click here @ Liver Cancer Pipeline Outlook
Recent Developmental Activities of the Liver Cancer Treatment Landscape
In May 2022, SRF388 demonstrated clinical activity in multiple solid tumor types with three confirmed partial responses across NSCLC, RCC and HCC. Confirmed partial responses (PR) were observed in two patients who received SRF388 monotherapy treatment: one in non-small-cell lung cancer (NSCLC) (previously reported) and one in clear cell renal cell carcinoma (RCC). In addition, a PR was observed in a patient who was treated with SRF388 in combination with pembrolizumab for hepatocellular carcinoma (HCC).
In February 2021, the U.S. Food & Drug Administration (FDA) granted Kintor Pharma an investigational new drug (""IND"") application for ALK-1 antibody as a second-line treatment for HCC.
Liver Cancer Overview
Liver cancer is a cancer that originates in the liver, and is an aggressive tumor that frequently occurs in the setting of chronic liver disease and cirrhosis. Primary liver cancer, or hepatocellular carcinoma (HCC), is the fifth most common cancer in males and the seventh most common cancer in females, and is the third leading cause of cancer-related death worldwide. Hepatocellular carcinoma (HCC), the primary cancer of the liver, is derived from hepatocytes and occurs in more than approximately 80% of cases of liver cancer. The HCC carcinogenesis is often associated with liver cirrhosis resultant from chronic liver diseases as chronic hepatitis, HBV or HCV infection, and autoimmune hepatitis. Other risk factors include excessive alcohol consumption, NASH, non-alcoholic fatty liver disease (NAFLD), exposure and ingestion of aflatoxin, diabetes mellitus, tobacco, and sporadically genetic diseases such as alpha-1 antitrypsin deficiency, hemochromatosis, tyrosinemia, porphyria and Wilson's disease.
Request a sample and discover the recent advances in Liver Cancer Ongoing Clinical Trial Analysis and Medications, click here @ Liver Cancer Treatment Landscape
Liver Cancer Emerging Drugs Profile
SRF388: Surface Oncology
SRF388 is a fully human anti-IL-27 antibody designed to inhibit the activity of this immunosuppressive cytokine. Surface Oncology has identified particular tumor types, including liver, kidney and lung cancer, where IL-27 appears to play an important role in the immunosuppressive tumor microenvironment and may contribute to resistance to treatment with checkpoint inhibitors. SRF388 targets the rate-limiting p28 subunit of IL-27, and preclinical studies have shown that treatment with SRF388 blocks the immunosuppressive biologic effects of IL-27, resulting in immune cell activation in combination with other cancer therapies including anti-PD-1 therapy, as well as potent anti-tumor effects as a monotherapy.
MTL-CEBPA: MiNA Therapeutics
MTL-CEBPA is a new medicine initially being developed as a combination therapy in cancer. MTL-CEBPA is designed to reduce immune suppression of myeloid cells by restoring C/EBP-α protein to normal levels using the RNA Activation mechanism.
APX3330: Ocuphire Pharma
ALK-1 antibody is a potential first-in-class, fully human IgG2 neutralizing monoclonal antibody that inhibits BMP9, TGFβ through ALK-1 receptor-mediated signal transduction and tumor angiogenesis.
Fostroxacitabine bralpamide: Medivir
Fostroxacitabine bralpamide (also named MIV-818) is a pro-drug designed to selectively treat liver cancers and to minimize side effects. It has the potential to become the first liver-targeted and orally administered drug for patients with HCC and other forms of liver cancer.
CDX-527: Celldex Therapeutics
CDX-527 is a bispecific antibody composed of Celldex's proprietary PD-L1 and CD27 human antibodies. CDX-527 combines blockade of the PD-1 pathway with T cell costimulation through CD27 into one molecule using an IgG1-ScFv format. Preclinical data demonstrate CDX-527 is more potent than the combination of anti-PD-L1 and anti-CD27 antibodies in T cell activation and anti-tumor activity. CDX-527 has direct antibody-dependent cellular cytotoxicity (ADCC) against CD27 or PD-L1 expressing tumor cells. In addition, CDX-527 exhibits an antibody-like pharmacokinetic profile without concerning toxicity in preclinical models.
Liver Cancer Pipeline Therapeutics Assessment
There are approx. 75+ key companies which are developing the Liver Cancer therapies. The Liver Cancer companies which have their Liver Cancer drug candidates in the most advanced stage, i.e. phase III include, Polaris Group.
For further information, refer to the detailed Liver Cancer Unmet Needs, Liver Cancer Market Drivers, and Liver Cancer Market Barriers, click here for Liver Cancer Ongoing Clinical Trial Analysis
Liver Cancer Phases
Late stage products (Phase III)
Mid-stage products (Phase II)
Early-stage product (Phase I) along with the details of
Liver Cancer Pre-clinical and Discovery stage candidates
Liver Cancer Discontinued & Inactive candidates
Scope of the Liver Cancer Pipeline Report
Coverage- Global
Liver Cancer Companies- Shanghai Henlius Biotech, Boehringer Ingelheim, Bristol-Myers Squibb, Jiangsu Hengrui Medicine, Glaxo SmithKline, ZAI Lab, Beijing Immunochina Medical Science and Technology, MiNA Therapeutics, Abbisko Therapeutics, Medivir AB, Teclison, Genoscience, , Eureka Therapeutics, Celsion Corporation, H3 Biomedicine, TriSalus Life Sciences, Celldex Therapeutics, Takeda, Megapro Biomedical Company, Polaris Group, and others
Liver Cancer Therapies- Tiragolumab, VG161, IM83, MTL-CEBPA, IBR900, Talimogene Laherparepvec, SHR-1210, ABSK-011, MIV-818, TSR-022, Tirapazamine, GNS561, ET140203, Q702, Relatlimab, LioCyx-M, DKN-01, SD-101, BO-112, RO7119929, PV-10, PF-07263689, E7386, GEN2, TTI-101, MRG002, TAK-500, TAEK-VAC-HerBy, INT230-6, ARB202, QBS10072S, A166, NBTXR3, TBI-1301, CVM-1118, Namodenoson, STP705, BLU-554, SRF388, YIV-906, Tivozanib, KN046, DNAJB1-PRKACA, PTX-9908, SHR-8068, T-ACE Oil, SynOV1.1, SCT-I10A, ABX196, GT90001, ABSK-011, ADI-PEG20, HLX07, VG161, Vax NK/HCC, ERY974, Ociperlimab, HX008, CS1003, ATG-008, Icaritin, P1101, CT0181, LCAR-H93T Cells, and others.
Liver Cancer Pipeline Segmentation: Phases, Product Type, Molecule Type, Mechanism of action, Route of administration
Dive deep into rich insights for drugs for Liver Cancer Market Drivers and Liver Cancer Market Barriers, click here @ Liver Cancer Unmet Needs and Analyst Views
Table of Content
Introduction
Liver Cancer Executive Summary
Liver Cancer: Overview
Liver Cancer Pipeline Therapeutics
Liver Cancer Therapeutic Assessment
Liver Cancer– DelveInsight's Analytical Perspective
Late Stage Products (Phase III)
ADI-PEG20: Polaris Group
Drug profiles in the detailed report
Mid Stage Products (Phase II)
Brivanib alaninate: ZAI Lab
Drug profiles in the detailed report
Early Stage Products (Phase I)
ABSK 011: Abbisko Therapeutics
Drug profiles in the detailed report
Preclinical and Discovery Stage Products
Drug name: Company name
Drug profiles in the detailed report
Inactive Products
Liver Cancer Key Companies
Liver Cancer Key Products
Liver Cancer- Unmet Needs
Liver Cancer- Market Drivers and Barriers
Liver Cancer- Future Perspectives and Conclusion
Liver Cancer Analyst Views
Liver Cancer Key Companies
Appendix
Got Queries? Find out the related information on Liver Cancer Mergers and acquisitions, Liver Cancer licensing activities @ Liver Cancer Emerging Drugs and Recent Trends
Media Contact
Company Name: DelveInsight Business Research LLP
Contact Person: Yash Bhardwaj
Email: Send Email
Phone: 9193216187
Address:304 S. Jones Blvd #2432
City: Las Vegas
State: NV
Country: United States
Website: https://www.delveinsight.com/report-store/ranibizumab-biosimilars-insight