Edsys Launches Innovative Educational App Directory for Teachers, Students, and Parents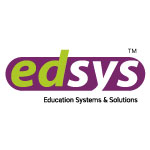 Discover the just-released Edtech solutions and enhance learning with exceptional educational apps
Thiruvananthapuram – Feb 8, 2023 – Edsys, a premier software solution provider for educational institutions based in Thiruvananthapuram, Kerala has launched the latest of their innovations – edtech apps and educational app directories.The app directories come with lists of over 1000 apps under different categories that are useful for students, teachers and parents alike. While educational app directory mostly focuses on subject and productivity based educational apps – coding apps, math apps, geography apps, etc., edtech app directory is all about technology-based apps that suit your kind of learning – online learning apps, test prep apps, discovery and admissions, etc.
"Being in the education industry for years, we know how technology has taken over various areas of the domain over the years, making many tasks – be it teaching, learning, classroom management, and more easy and efficient and the role it plays in shaping the future of learning," said Mr Sameer Kutty, the CEO of Edsys. "Our app directory allows teachers, students and parents to explore and find the best tech apps available today. Finding the right app in App Store and Google Play Store within the education domain based on category and needs is a hard task. You might not even be looking for an app that is ranked in the stores based on downloads and revenue. But, just because they aren't ranked based on those parameters, there are chances for users to miss out on the apps that are of use to them. So, our team put efforts to organise them to for easy access as per user needs," he further added.
The app directories have been designed with the aim of bringing almost all available apps that are meant for educational purposes under one roof so that users can find the app they need by filtering out details based on their preferences, in terms of categories, skills, user roles and more. Many of these apps come with interactive features like quizzes and games to make learning fun and engaging. They also provide access to a wealth of educational resources, such as videos, articles, and more.
The educational app directory has apps under 35 categories that cover almost all topics that are necessary for students – from pre-schoolers to college students and students with special needs, teachers and parents. Users can also see the apps under any of the following six skillsets if users search for an app based on skills – communication, cognitive development, thinking and reasoning, creative development, tech skills, critical thinking.
The edtech app directory has 8 main categories – Online Learning, Digital Content, International Ed & Language Learning, AR, VR & Games, Skill Upgrade, STEAM, Coding & Language Learning, Tutorial & test Prep and Discovery & Admissions. The list includes apps that help users, especially professionals, to further upgrade their skills or those that provide admission guidance for students considering higher studies.
Further, organisations can also come forward to submit their apps under education domain to be added to the directory through the website.
The app directories have user-friendly interfaces, filters that provide lists based on user preferences and more to help users find the best-suited apps to improve their learning experience. Edsys aims to keep adding new apps to the list with time and to keep the app directory up to date for users as well as app developers.
About Edsys:
Edsys is an educational solutions provider that is devoted to providing its customers with an array of products, solutions, services, including custom software development in the education domain. Trackschoolbus – the company's flagship product is one of the best available in the market. With an emphasis on customer satisfaction and requirements, Edsys intends to accomplish prolonged trust and develop an excellent partner relationship with its clients. For that, the teams at Edsys work hard every day and bring out the best of what technology can offer, in terms of education domain.
Company working hours: 10 am to 7 pm, Monday to Friday.
To learn more about Edsys, app directories and other products the company provides, please visit Edsys website.
Media Contact
Company Name: Edsys
Contact Person: Karika Mohanan
Email: Send Email
Phone: +91 811 386 7000
Address:2nd Floor, T.C. 67/96/13&14, SMH Complex, Kamaleswaram
City: Thiruvananthapuram
State: Kerala
Country: India
Website: https://www.edsys.in/