Introducing "Witch Wendy": A Spellbinding Children's Book That Will Captivate Young Readers Everywhere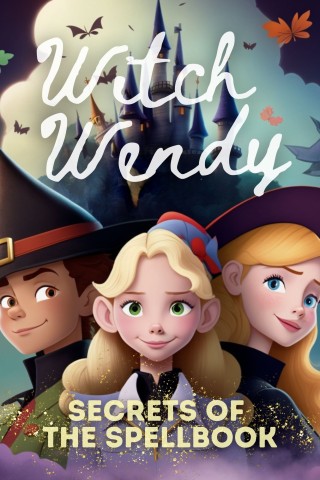 "Witch Wendy" takes its readers on an enchanting adventure into a magical world of witches, wizards, and mythical creatures. "Witch Wendy" is a new children's book that will keep its readers on the edge of their seat from beginning to end.
Written by a master storyteller, "Witch Wendy" is the captivating tale of a young witch who travels to discover her true potential and become the most powerful witch in the land. Along the way, she encounters a cast of colourful characters, including a mischievous fairy, a wise old wizard, and a fierce dragon.
But Wendy's quest has its challenges. She must overcome dangerous obstacles, face her fears, and confront the evil forces that threaten to destroy everything she holds dear. With each page turn, readers will be drawn deeper into Wendy's world, feeling like they are right there with her, experiencing every thrilling moment.
Its masterful blend of adventure, mystery, and magic sets "Witch Wendy" apart from other children's books. The author weaves together a spellbinding story that will capture young readers' imagination everywhere. With its engaging plot, vivid characters, and breathtaking illustrations, "Witch Wendy" is the perfect book to inspire a love of reading and spark the imagination of young minds.
Parents and educators will appreciate the positive messages woven into the story, such as the importance of self-discovery, facing challenges with courage and determination, and the value of true friendship. These valuable life lessons are seamlessly integrated into the story, making "Witch Wendy" a valuable addition to any child's bookshelf.
Take a journey into the magical world of "Witch Wendy" today and experience a tale unlike any other. This captivating children's book is available now on Amazon.
To start the adventure and book a copy visit https://linktr.ee/tathorp
Media Contact
Contact Person: T. A. Thorp (Author)
Email: Send Email
City: London
Country: United States
Website: linktr.ee/tathorp