Faith First Radio Network Is Now Available Across All American States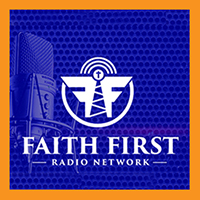 The new online Christian radio network promises to bring great Christian music as well as wholesome, informative podcasts for business and lifestyle enrichment. 
In a groundbreaking development, Faith First Radio Network, a provider of faith-based programming, has announced the launch of its new online Christian radio network at www.FaithFirstRadioNetwork.com, in the United States of America. Faith First Radio Network is a subsidiary of HBC News National, LLC, and will be hailed as one of the most interesting Christian radio networks featuring a combination of Podcasts and Live Streaming Radio. With a wide range of programs, including music, sermons, talk shows, and other faith-based content, Faith First Radio Network is committed to providing listeners with high-quality programming that will inspire, educate, and uplift them.
According to reports, FFRN will also play an instrumental role in promoting the National Expansion Plan for Heartbeat Christian News, an independent, monthly Christian newspaper in publication for 10 years in SE Tennessee. Expressing their excitement at the new launch, the President of Faith First Radio Network stated, "The Faith First Radio Network is searching for anyone who wants to create their own podcast or who already has one but wants to reach more people." They have also made it clear that interested podcasters do not necessarily need to be Christian as long as they are wholesome and do not advertise any industries relating to prescription drugs, alcohol, lottery, wireless, or tobacco. Podcasters and/or Christian DJ's are encouraged to visit www.FaithFirstRadioNetwork.com and fill out the necessary form to be considered.
"We are thrilled to launch our new website and bring our programming to a global audience," said the President of Faith First Radio Network. "We are requesting financial support from any and all Christians who are willing to do so through the PayPal donation link on our website, FaithFirstRadioNetwork.com. Three podcast series are currently available and live. Our main program, Todd's Techy Tips, is where we discuss the risks associated with technology and its ubiquitous influence on modern society. Greg Mohr, a Master Franchise Consultant and the author of Real Freedom, a Wall Street Journal best-seller, hosts the show Everything Franchising. Business Building 101 is a resource that offers advice on how to succeed in the current challenging economic climate for new and small businesses. "
Faith First Radio Network also plans to soon launch Marketing Madness, a podcast designed to help new and small businesses with marketing advice to maximize small budgets. They are currently offering super inexpensive rates for advertisers. Interested personnel can reach the company at (423) 381-0925 EST and by email at [email protected].
Media Contact
Company Name: Faith First Radio Network
Contact Person: Todd Abraham
Email: Send Email
Country: United States
Website: faithfirstradionetwork.com