Solidray Token SRT An Innovative Platform Presents A Comprehensive Ecosystem for Crypto Adoption Worldwide
Solidray's All-in-One Platform Includes AI-Driven Referral Programs, Payment Gateway Solutions, Centralized Exchange, and a Web3 Social Media Platform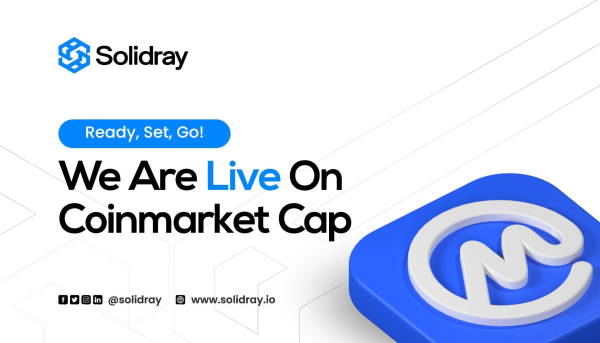 Solidray has swiftly emerged as a groundbreaking cryptocurrency project, offering a comprehensive and user-friendly platform to cater to users of all skill levels. With the ambitious goal of advancing cryptocurrency adoption worldwide, Solidray presents a wide range of services and solutions, making it an appealing investment opportunity for those looking to diversify their portfolios. The Solidray Token (SRT) serves as the foundation of this innovative ecosystem, positioning it as a must-add asset for any forward-thinking investor.
AI-Powered Referral Platform: A New Avenue for Passive Income
One of Solidray's unique offerings is its AI-powered referral platform, specifically designed to help users generate passive income. By participating in this platform, users can leverage the power of artificial intelligence to optimize their referral networks, maximize earnings, and establish a consistent passive income stream. This distinctive feature sets Solidray apart from competitors and makes SRT an attractive asset for investors seeking innovative ways to diversify their income streams.
Seamless Payment Gateway Solutions for Online Checkout and POS
As the demand for seamless and secure digital payments grows, Solidray delivers cutting-edge payment gateway solutions for online checkout and point-of-sale (POS) systems. By integrating Solidray's payment gateway, businesses can accept various cryptocurrencies, including SRT, expanding their customer base and capitalizing on the rising trend of digital payments. Investors who choose to include SRT in their portfolios will be well-positioned to benefit from the increasing adoption of crypto payments in the global economy.
Centralized Exchange: Catering to the Diverse Needs of the Crypto Community
Solidray's centralized exchange addresses the diverse needs of the cryptocurrency community by providing a global hub for creating, buying, selling, and exchanging digital assets. With an intuitive interface, sophisticated trading tools, and robust security measures, the Solidray exchange ensures a seamless and secure trading experience for both newcomers and experienced traders. The growing demand for user-friendly and secure exchanges makes SRT a valuable addition to any investment portfolio.
Next-Gen Web3 Social Media Platform for Enhanced User Engagement
Solidray is also spearheading innovation in social media with its Web3-enabled social media platform. This next-generation platform utilizes blockchain technology to provide users with a decentralized and secure environment to interact, create content, and engage with the crypto community. By incorporating SRT as a native token, Solidray's social media platform enables users to benefit from various features and services within the ecosystem. As Web3 technology gains momentum, investing in SRT offers an opportunity to be part of a rapidly evolving digital landscape.
Discover Solidray on CoinMarketCap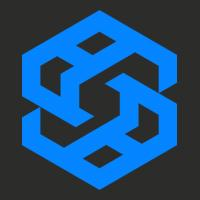 To learn more about Solidray and track its performance, find the project on CoinMarketCap (CMC), the premier cryptocurrency market data provider. CMC offers a comprehensive overview of Solidray, including market cap, trading volume, and other essential metrics, helping investors make well-informed decisions about adding SRT to their portfolios.
In conclusion, Solidray's extensive range of services, from its AI-powered referral platform to its centralized exchange, Web3 social media platform, and payment gateway solutions, makes it a one-stop solution for the rapidly growing crypto community. The Solidray Token (SRT) lies at the heart of this revolutionary ecosystem, making it a must-add asset for investors seeking to diversify their portfolios and capitalize on the increasing adoption of cryptocurrencies worldwide. By positioning itself at the forefront of the crypto revolution, Solidray provides a compelling opportunity for investors to be part of the future of digital finance.
Media Contact
Company Name: Solidray
Contact Person: Elmer Suresca
Email: Send Email
Country: United Arab Emirates
Website: https://solidray.io/