This innovative new flat skillet grill can be used to sear, grill or smoke any type of meat, and vegetables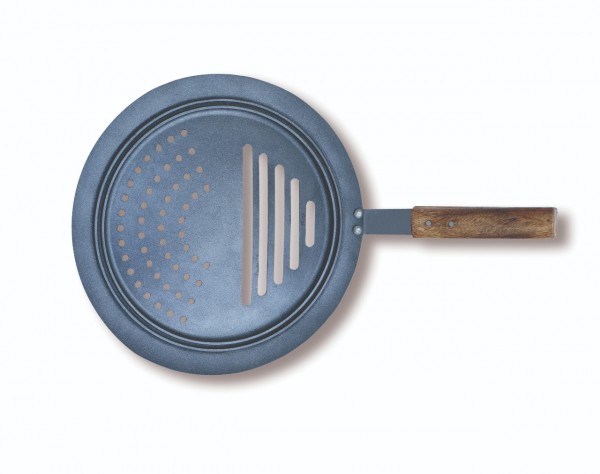 DER Products LLC has released the innovative new Flat skillet grill that is creating quite a buzz in the cookware industry. This unique stovetop grill can be used to cook any type of vegetable, meat, fish or seafood with less saturated oils without compromising on the flavors. To use the grill, one can simply put a skillet on the stovetop and coat its bottom with any greasing oil, butter, water, broth, olive oil, etc. Then, they can place the flat skillet grill directly on the preheated skillet and add pre-seasoned meat, fish or veggies to let it steam, smoke or sear to perfection.
With this easy to use flat grill, anyone can enjoy smoked, grilled and steamed food at home. One can experiment with a variety of cooking techniques with this grill and learn to cook like a pro. The grill is constructed with strong and durable aluminum and premium nonstick coating. It has high heat resistance and a wooden handle for a balanced and secure grip. It is made to decrease saturation in fatty oils, for supporting a healthier lifestyle. Made to fit certain standard-sized skillets of 8 inches or less, this grill can adapt seamlessly to all kinds of household kitchens.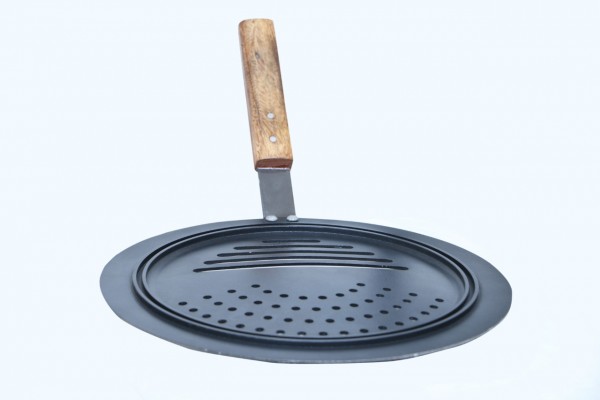 The flat skillet grill is created by Ronder Scott, an American writer, inventor, and psychological health counselor situated in Houston, Texas. She has three degrees including two Masters, all from the HBCU; Texas Southern University. When she is not creating, she can be found on the tennis court with her better half of seven years, cooking traditional Cajun recipes beyond any doubt to influence your mouth to water.
Ronder's love for cooking has inspired her to come up with this innovative Flat skillet grill which is currently available on Amazon Prime, and Shopify at a price of $44.99.
For more information, visit derproducts.com.
Media Contact
Company Name: DER PRODUCTS LLC
Contact Person: Ronder Scott
Email: Send Email
Country: United States
Website: derproducts.com