BayRide launches "RideNode™", America's first transportation blockchain and virtual currency

BayRide Inc. has launched RideNode™, a new transportation blockchain and virtual currency that aims to revolutionize the payment systems in the ride-hailing industry. It is also America's first transportation blockchain and virtual currency project that fosters direct transactions between the consumers and the service provider, eliminating all the middlemen and unnecessary commissions. RideNode™ is backed by its native token "RIDE" that will serve as the primary mode of payments on the platform. Eventually, RIDE aims to become the ultimate transportation currency.
RideNode™ will be introduced in the BayRide mobile application as a digital currency payment option and BayRide will facilitate the transactions between the driver and passenger without charging any commission for drivers, for using the platform. This platform utilizes Bayride's proprietary technology, S.M.A.R.T.FARE™, which allows drivers to bid on real-time prices that passengers upload to the platform. The real-time prices that passengers upload can be from any accredited transportation company, large or small, that was solicited to that passenger. All the passenger has to do is to simply screenshot the solicitation on their device and upload it to Bayride's platform. Bayride drivers then compete with one and other and offer a quote tailored to the passenger's needs in the allotted time limit placed by the passenger. When accepted, a smart contract is created, thus leveraging the blockchain technology.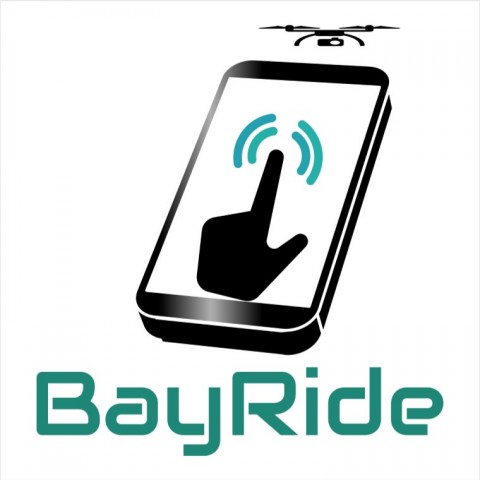 RideNode™ will offer many advantages to everyone involved in the ride-hailing industry including Drivers, Riders, and Service Coordinators who're already using ride-hailing services like Uber, Lyft, Via and even the traditional taxi and limousine companies. It will provide a complete platform that will offer logistics, payments, incident responses, and credential verification with special emphasis on the safety and security of both riders and drivers, along with several other features. RideNode™ will overcome some of the major issues faced by the regular ride-hailing services such as the increasing concerns of passenger safety and security, low remuneration for the drivers and the drivers being denied the tools and information they need for optimal choices to make regarding insurances, accounting, and general safety. It is here to break the trend of drivers making lesser and passengers paying more and more, to establish a sustainable system that creates a win-win situation for all parties involved.
To prevent any frauds, BayRide has also created another proprietary technology S.M.A.R.T.CHAIN™ or SCREENSHOT & MOBILE AUTHENTICATION RECEIPT of TRANSPORT Chain. RideNode™ is currently running its ICO from Aug 20th,2019 to Jan 8, 2020, to offer the token RIDE at a price of $0.05 USD each. The investors can know more the innovative project and invest in their ICO on their website ridenode.io.
More information about BayRide can be found at bayrideinc.com.
Media Contact
Company Name: BayRide Inc.
Contact Person: Rich Rao
Email: Send Email
Country: United States
Website: www.bayrideinc.com