Entrepreneurship Advocate Steve Mariotti Wins 2019 Author of the Year From American Human Rights Society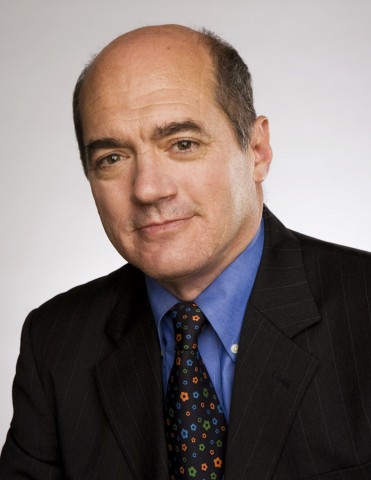 Network for Teaching Entrepreneurship (NFTE) founder Steve Mariotti wins Author of the Year from the American Human Rights Society in recognition of his moving first-person memoir, Goodbye Homeboy: How My Students Drove Me Crazy and Inspired a Movement (Benbella Books, Aug 9, 2019). Mariotti is the world's leading advocate for entrepreneurship education and an important advocate for democracy and human rights.
Goodbye Homeboy chronicles how Mariotti's experience as a special ed teacher in New York City's toughest high schools in the early 1980s inspired him to found NFTE to bring entrepreneurship education to at-risk youth. NFTE has served more than one million low-income youth from Chicago to China, enabling them to rise out of poverty, resist the lure of terrorist and drug-gang recruiters, and uplift their communities. NFTE counts Sean Combs, Chelsea Clinton, Diana Davis Spencer and many more leaders among its staunchest supporters.
In Goodbye Homeboy, Mariotti explains that his students felt hopeless thanks to a broken education system that failed to provide any useful education about how to enter our economy. Yet, when he introduced them to entrepreneurship and helped them start small businesses, they became very excited and engaged in their school work. Steve's powerful insight that low-income students – even those labeled "special ed" – could be taught to compete successfully in a market economy inspired him to found NFTE in 1987. He served as the nonprofit's founder and president for more than three decades.
Mariotti's previous book An Entrepreneur's Manifesto (Templeton Press, 2015), made a convincing case for the power of entrepreneurship to combat poverty, terrorism, and totalitarianism. His seven-year Huffington Post blog reported not only on issues relevant to entrepreneurs and profiles of entrepreneurs from around the world but also on threats to freedom and democracy.
Mariotti is currently working on both a book and documentary film entitled Triumph of the Entrepreneurial Spirit, based in his series of interviews with Khmer Rouge survivors-turned-entrepreneurs, and other entrepreneurs who have survived war, genocide, natural disaster and disease. In all, Mariotti has authored 34 books, workbooks, textbooks, and manuals, including the groundbreaking and award-winning high-school textbook Entrepreneurship: Owning Your Future, the college textbook Entrepreneurship and Small Business Management and the popular trade book The Young Entrepreneur's Guide to Starting and Running a Business.

Contact:
Steve Mariotti
Media Contact
Company Name: Atlas Elite Partners
Contact Person: Michael Beas
Email: Send Email
Phone: 704-771-4865
Country: United States
Website: https://www.atlaselitepartners.com