Rob Potna – The New Star Of Tiktok
Talented American rapper, Rob Potna, takes on the world of social media following the release of his latest project and barbering skills
American rap artist, Rob Potna, has recently taken the social media space by storm, increasing his influence and following across several platforms, especially TikTok. His latest album release, "Only The Life," which is self-titled after the name of his distribution company helped him to rise in the independent rap chart, with his unique style endearing the multifaceted entertainer to millions of people across the globe.
The music industry has evolved over the years, with the emergence of several acts delivering amazing content to meet the needs of music lovers in different parts of the world. Rap has undoubtedly championed the evolution in recent times and talented independent American rapper and songwriter, Rob Potna, looks to be a major part of the campaign.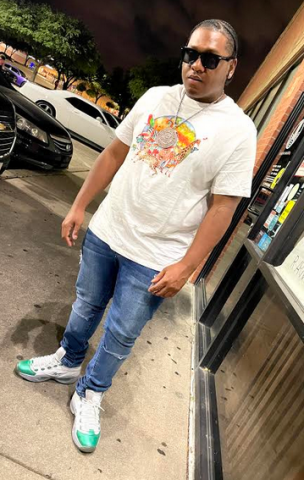 Formerly known as Young Cliff, Rob has taken his craft to the digital space, showcasing one of his several talents to his fans through the popular TikTok app. The talented rapper has been cutting hair since he was 15, giving his friends in high school amazing cuts and shaping up his crew before concerts. As an age-long prankster he decided to take his barbering skills to TikTok, a stunt that has unexpectedly gone viral in a relatively short while. His barbering trends, as well as his hysterical laughs are nothing less than addictive, helping him to gain over 7 million views combined within 3 days.
Rob Potna has also continued to do extremely well on the music scene, with his album, "Only The Life," garnering more than 50k new streams and millions of song streams via TikTok. "Potnas Prayer" is one of the songs from Rob that have shown the world his creativity and ingenuity behind the MIC, getting over 1 million combined streams and views on countless digital releases. In a related development, his captivating music skills have attracted the attention of major stakeholders in the industry, working with the likes of RIAA platinum-selling producer Donald XL Robertson and partnering with XLP Distribution and Dashgo Distribution.
For more information about Rob Potna and to follow his interesting journey, visit TikTok, Instagram, and Twitter.
Media Contact
Company Name: Only The Life
Contact Person: Kimberly Davidson
Email: Send Email
Country: United States
Website: www.robpotna.com