Youtuber DK Moneyy makes his debut as a social media boxer on BKFC 19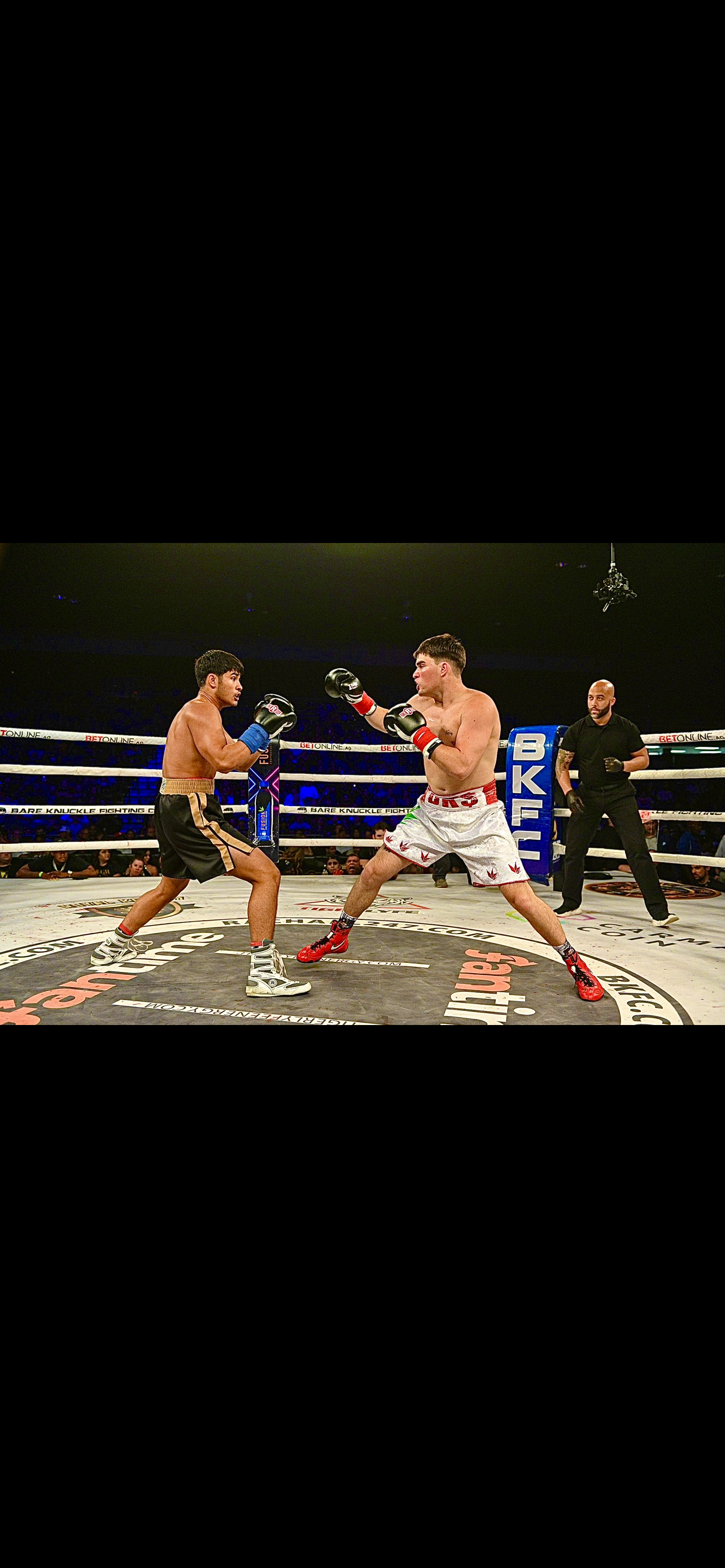 Rising star, YouTuber, Boxer and a Tiktok influencer DK MONEYY makes his debut in the world of boxing sharing the ring alongside the likes of Blue face and Paige vanzant. Accomplishing this lifelong dream was another box ticked in the bucket list for DK.
On the 23rd of July DK MONEYY, shared the stage with American mixed martial art artist Paige vanzant among others on live television. However in a pay per view fight DK MONEYY took on Nick an Irish counterpart, a strong opponent, in what led to an astonishing fight. The night ended with nick as the victor, yet the event opened avenues for future opportunities for young boxers.
Although this is no joke with due respect to those who step on to that ring as not whole lot of aspirants make to the big stage. In an interview when asked about his journey he said it was never easy to start with and where to go or how to train however DK MONEYY's perseverance and hard work paid off. While adding to statement he mentioned how boxing helped him reaching zen, even exploring spirituality later thanking everyone who has supported him all the way. During the brief talk alongside him he did mention that how he love being trained on the beach and aspire to box the biggest social media influencers around the world.
Dk is an enthusiast who loved being on field ever since as teenage he played football and other sports during high school. He received D1 scholarship with promising future ahead. DK MONEYY started his own YouTube channel 'DK' over a year ago and has over an million follower till date. Almost months ago DK started training for mixed martial arts and boxing, well within 30 days of being in to shape he landed his first gig at a pay per view fight on Bare Knuckle 19! (BKFC 19)
DK MONEYY was born on 14th march 1997. As a 24 year old, his story marks a transformation from fun loving to YouTuber to a boxer. Currently he is talks for potential fight with Landon McBroom in near future.
Media Contact
Company Name: DK
Contact Person: DK MONEYY
Email: Send Email
Phone: 602295-6303
Country: United States
Website: https://m.youtube.com/channel/UCFCAcHCnPmItxg0Z9yej-Tw