RoboThink Officially Launches Their New Product on Kickstarter
Providers of children-oriented STEM products, RoboThink, launches the RoboThink educational toy for elementary-school-age children
The team at RoboThink, led by the forward-thinking Danny Park has reiterated their commitment to fostering a passion for learning, problem-solving and critical thinking with the launch of RoboThink for elementary-school-age children. The new product, which is currently available on Kickstarter, was developed to enable various ages to build a plethora of mechanical items while nurturing spatial awareness, logic, and critical thinking.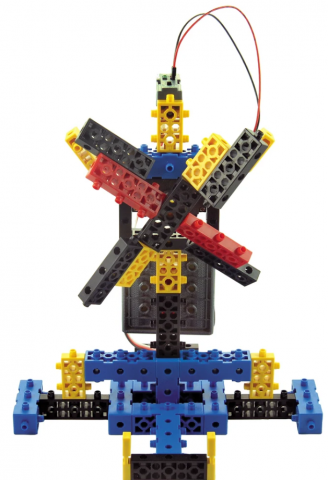 There has been a steady increase in the demand for robotics solutions in recent times as businesses look to leverage the features and benefits of the technology to enhance their operations and improve productivity. According to a report published by Allied Market Research, the global robotics technology market size was valued at over $62 billion in 2019, with a projection that it will reach $189.36 billion by 2027. Unfortunately, there are not enough resources to build the next generation of programming experts, which is where Danny Park and the RoboThink team are looking to make a difference with their range of solutions.
The new product is in line with the company's goal of paving for a successful future by immersing children in STEM. The interactive RoboThink robotics kit is user-friendly with no screws, saving kids the common frustration with other toys. The versatile kit enables kids to build on experiential learning as well as colorful blocks to captivate the attention of young children.
The Kickstarter campaign created to launch RoboThink aims to raise $50,000 to support the robotics revolution as championed by Danny Park.
For more information about RoboThink and the plethora of initiatives offered by the company, visit – www.myrobothink.com. RoboThink can also be found across social media, including Facebook and YouTube.
About RoboThink
RoboThink was founded by Danny Part to offer fun and exciting robotics, engineering, and coding programs where engineers, tinkerers, and builders of all ages can explore the exciting world of STEM. The goal is to advance and better human society through quality education by delivering solutions to meet the needs of children, the future of the world, creatively and innovatively.
Media Contact
Company Name: RoboThink
Contact Person: Danny Park
Email: Send Email
Phone: 2019839983
Country: United States
Website: www.myrobothink.com