Beyond a Love Story by Chitkala Mulye released worldwide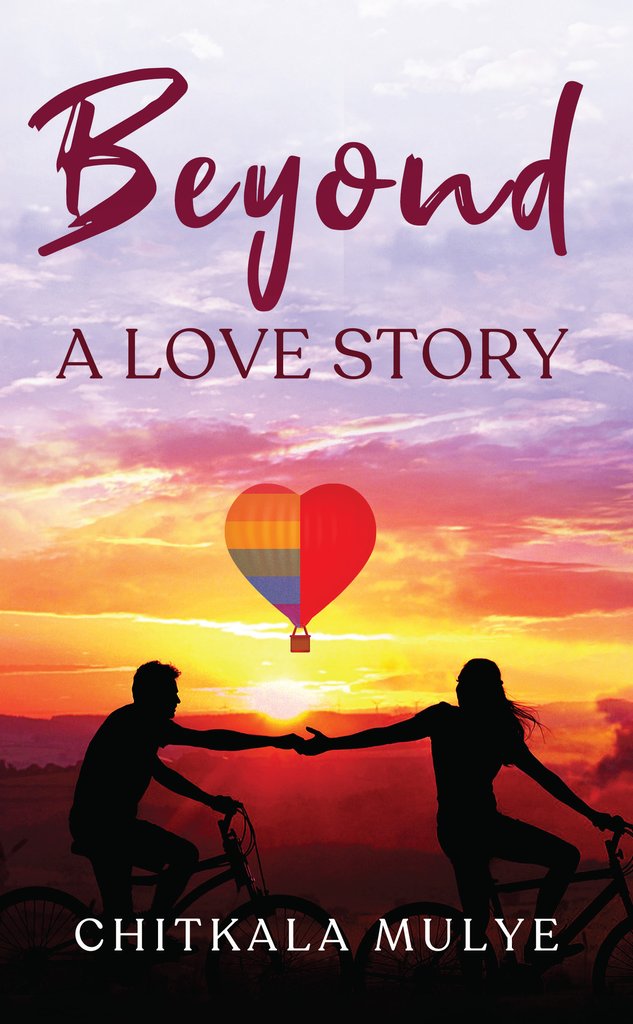 'Beyond a love story' a fiction novel by Chitkala Mulye, a relationship and sexual wellness coach, is a unique story of love. The story intends to bring out the naturalness of being gay. It provokes the readers' thoughts about the philosophy of true love, importance of companionship in love, concept of a family, and brings out the darker sides of marriage system proposing that true love flourishes in complete freedom and in certain situations can transcend the boundaries of age, gender and sexuality challenging the typical conventions and notions of relationships and family system.
Sameer, seduced by his elder cousin Tanmay, gets carried away in a sexual relationship with him. Preeti, Sameer's childhood tutor and best friend, finds solace in her bond with Sameer, which has ripened over years. However, when Sameer who is gay, finds his soul mate Abhijeet, Preeti goes through an intense emotional turmoil. This beginning in Sameer's life, exposes him to a canvas of suffering; revealing the true meaning of love, companionship, family and sacrifice while turning the tables and bringing a twist in the tale!
The story of Sameer revolves around the nuances of emotions in the grey areas of relationships. It explores how true love transcends the boundaries of gender, age, and sexuality questioning the perceived notions about relationships, thus challenging the typical conventions of family system.
The book, published by White Falcon Publishing, is available for sale on Amazon channels worldwide in ebook and paperback formats.
Chitkala Mulye is an NLP and REBT certified life & relationship coach from Pune. A former market research analyst, MBA in human resources and a mechanical engineer is a passionate poet and a blogger. She has also worked as a screenplay and story writer for a short film 'Being Human' which was screened at Cannes Festival in France. Her poems recently got published in an anthology named 'Sheershak'. Her articles and poems on her blog 'The words untrammelled' (https://chitkaladitosh.com/) revolve around life, culture, philosophy, human emotions and social issues.
White Falcon Publishing is one of the leading publishing houses in India. To know more about the services, visit us.
Media Contact
Company Name: White Falcon Publishing Solutions LLP
Contact Person: Media Relations
Email: Send Email
Phone: +91-6280-150-239
Address:SCO 70, Second Floor Sector 47D
City: Chandigarh
Country: India
Website: https://whitefalconpublishing.com/