Enigma Wins Over 100 Awards Worldwide, Taking the Film World by Storm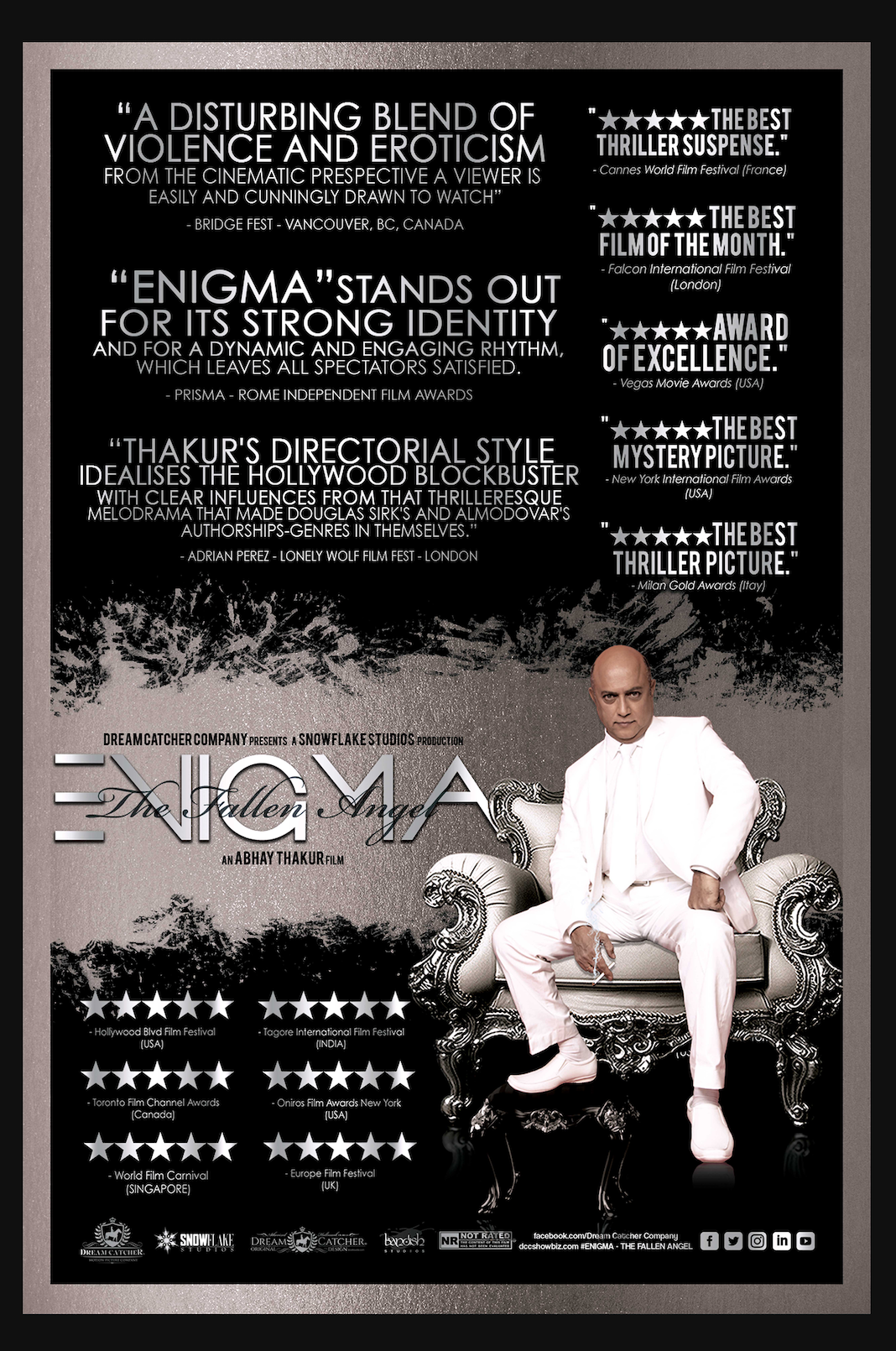 Director Abhay Thakur's Indian short film has sights set on the Oscars after winning some of the most prestigious awards in the film festival circuit
New York, USA – October 6, 2021 – Indian filmmaker Abhay Thakur's psychological thriller Enigma is making waves in the short film world by taking home an impressive 127 awards since its release in mid-2021. The film premiered in July and is the brainchild of Thakur's production firm, Dream Catcher Company.
Enigma premiered in February 2021 in Paris before making stops on theater screens in Tokyo and Los Angeles.
Throughout its successful run on the film festival circuit, Enigmahas racked up an impressive number of accolades both in the US and abroad. Some of the most notable awards include the Cannes World Film Festival, New York Film Awards, Oniros Film Awards, Europe Film Festival, World Fest Houston International Film Festival, and the Hollywood Boulevard Film Festival.
With a resume of impressive awards and successful theatrical runs, the film is now eligible for Oscars, and Thakur and fellow film co-writer Arjun Pradhan and co-producerSnehal Thakurhave their sights set on the most prestigious award in the film industry.
Enigma stars Yatin Karyekar as Dr Rajeev Menon, Ruchita Jadhav as Richa Kapoor, and Ananya Senguptaas Myra Singh.
Synopsis:
When the beautiful and wealthy Richa Kapoor visits a world-renowned psychiatrist for her regular therapy appointment, it turns out she has a lot more to share today than usual. Diagnosed with a seemingly incurable condition that she has been treated for using many questionable practices, Richa may have finally found the cure thanks to newfound friend Myra Singh. Throughout her 60-minute appointment, a web of mystery and intrigue unfolds, asking both the characters at the center of the story and the audience on the fringes to consider what is right or wrong, moral or immoral.
Thakur noted that Enigma was born out of his desire to showcase the vast possibilities and beauty of the Indian film industry.
"My goal with every project coming out of the Dream Catch Company's production studios is to showcase the Indian film industry and push the boundaries of what is possible in Indian film," said Thakur. "Enigma most certainly pushes these boundaries, not only in filmmaking but also the human condition, asking the audience to take an unnerving look into themselves to ask what they would really do when faced with a choice between their own convenience and what is morally right."
To learn more about Enigma, visit: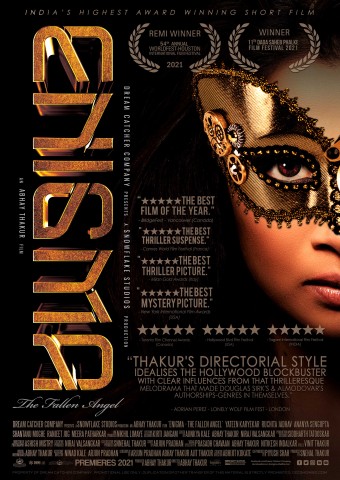 About Dream Catcher Company
Dream Catcher Company is a production house and was founded in 2012 by Abhay Thakur. The visionary company seeks to revolutionize the way films are made in India.
Website: https://enigma-thefilm.com/
IMDB: https://imdb.to/3nHVXLr
For more information about Enigma or media inquiries, please contact [email protected]
Media Contact
Company Name: Dream Catcher Company
Contact Person: Team Enigma
Email: Send Email
City: Los Angeles
State: California
Country: United States
Website: https://enigma-thefilm.com/