UK-based Bottle Manufacturers Integrity Bottles Ltd Add To Their Unique Collection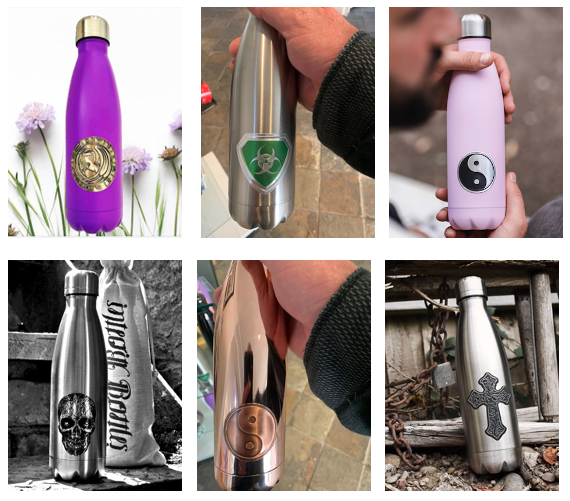 Manufacturers of innovative insulated bottles, Integrity Bottles Ltd, announce the addition of new products to their collection amidst rave reviews from customers
Integrity Bottles Ltd. is fast becoming the go-to insulated bottle brand judging by the reviews from customers in the UK and other parts of the world. In a related development, the company has continued to add to their amazing collection of creatively inspired and designed bottles, pushing the boundaries in the industry by adding some style and prestige.
There has been a steady increase in the demand for reusable bottles across the globe, with the market growing to become a multi-billion-dollar industry, as the call for a reduction in plastic waste increases. A recent report published by Grand View Research put the size of the global reusable water bottle market at $8.38 billion in 2020, with a projection that it will hit $11.51 billion by 2028. The amazing figures from the market have however not translated to customer satisfaction, which is where the team at Integrity Bottles Ltd. is looking to make a difference with their range of products.
The products from Integrity Bottles Ltd. are designed to offer the best of both worlds to customers, uniquely combining functionality with aesthetics. The bottles can keep content "hot for 12 hours, cold for 24 hours, and cool forever."
Made with quality materials, the bottles are durable, with a capacity of 500ml and a lifetime guarantee. The condensation-free insulated bottles come in different vibrant colors, including black, silver, copper, purple, pink, and a host of others.
The collections from Integrity Bottles Ltd. include Copper Yin Yang, Cancer Zodiac, Copper Cross, Biohazard, Grey Skull Rivets, and Copper Skull Rivets, amongst others. The bottles have continued to enjoy amazing reviews from users. "Recommended to me by a colleague. good insulation effect. not bad." – Ludie Pollich.
For more information about Integrity Bottles Ltd and their range of products, visit – i-bottles.com. Integrity Bottles Ltd can also be found across social media, including Facebook and Instagram.
Media Contact
Company Name: Integrity Bottles Ltd
Contact Person: Media Relations
Email: Send Email
City: Malvern
Country: United Kingdom
Website: i-bottles.com